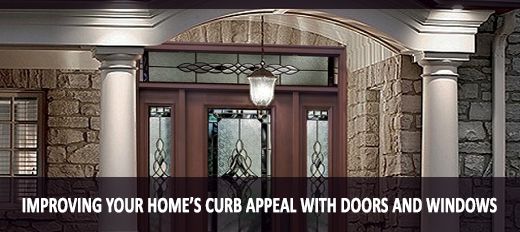 Written by ETO Doors.
Your doors and windows can go a long way to improving the curb appeal of your house. Find out how you can quickly and affordably make changes that will increase your house's value.
Much of the value of your home will be determined by its "curb appeal." This is the first impression that people get when they look at a house. In order to have the most value, you want to make sure that your home is eye-catching and immediately lets other people know that it's both beautiful and well-maintained.
One of the best ways that you can do this is by renovating your doors and windows. Here are a few ways that you can easily increase the curb appeal of your house:
Install New Doors and Windows: Your front door is literally the first thing that people see when they come to your home for a visit. In addition, your front doors and windows will naturally draw the attention of passersby as they drive or walk around your neighborhood. If you have doors and windows that are damaged or aren't looking their best, you clearly aren't doing enough to properly showcase the rest of your home.
The best option for you is to replace your windows and doors with newer models. The good news is that it can be very easy to take out old doors and windows and install new ones. Replacement windows and entry doors are very affordable and can completely change the look of your house.
Repaint or Restain Your Existing Doors and Windows: If you don't want to completely replace your doors and windows, you may be able to spruce up your home's look by repainting or staining them. You can give your exterior wood doors and windows a completely new look just by painting them or staining them a different color.
For example, staining your front door a darker shade can make your entire house look more elegant. At the same time, some modern architectural designs look best when paired with a front door and windows in bright colors. Repainting or staining your doors and windows gives you almost limitless possibilities.
Add Flair to Your Front Door: Your front door doesn't have to just be bare wood. There is any number of ways that you can upgrade the look of your front door with some basic additions. Improving the quality of your hardware — such as door knobs, knockers and street numbers — is an easy way to also boost the look of your house. Another option to make your front door look brighter is to add sidelights — this increases safety as well as looks.
ETO Doors is a leading retailer of front doors, garage doors, interior doors and more. They offer low prices on high quality doors that will last for years to come.